Expert Meat Cutting at Triano's Meat Market & Deli in Rochester
Triano's has been family owned and operated for the past 10 years. Our customers have always spoken highly of our customer service, prices, quality, and cleanliness of the store. With this, we have won the Silver Award for best meat market in the Rochester's Choice competition, and won the Gold Award for best Italian sausage. Our staff is very seasoned and knowledgeable and has many years of meat cutting experience, giving us the ability to help with any questions you may have. We pride ourselves on cutting only the best quality meats. Most of our meats are delivered fresh every day. Please don't hesitate to ask us to cut your steaks at the time of purchase; we would be happy to do it for you! Our shop also grinds fresh ground beef and makes fresh sausage. We never use frozen or scrap meat—we believe in only the best at Triano's Meat Market & Deli.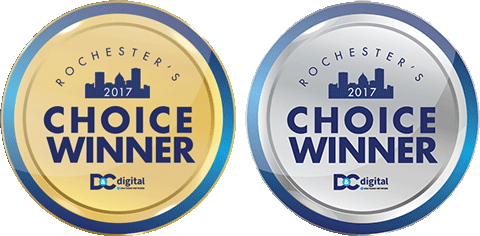 Congratulations Joann Lagona on winning this year's grill giveaway!
Reviews from our satisfied customers
"Always our first "go to" for our meats. Mark and everyone there have always been polite and helpful. Triano's is the first place we go to for all our raffles at the Greece Post 468. Thank you for all you do!"
"I have dealt with these people commercially and on a one-on-one basis, and I have never been not impressed. Great service, great product. I am a lifetime customer for their past performance."
"What an awesome prime rib roast we had for Christmas dinner. Same last year when
we had beef tenderloin. Will surely be back."
"Absolutely love this place, excellent quality, taste."
"I wished I lived closer to here. Great deals all the time."
"I have never bought meat from a meat market before and have to say I will never buy from a grocery store again. They have great deals, better than you get at a grocery store and much better quality."
"Love Triano's, always have a great selection and fair prices
What more can you ask for"
"The smoked pork chops are great. Just the right thickness.
They recommended the breaded chicken fillets, excellent.
Soprano sausage, awesome blend."